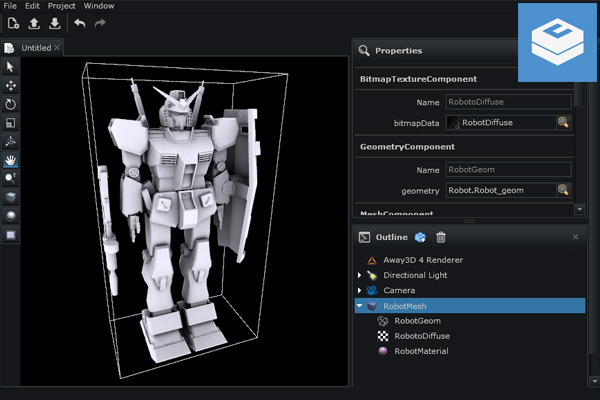 Make everything editable
This is the mission behind the CadetEditor: to make everything editable.  Over the years we've spent locked in darkened rooms tinkering with various game engines and building custom experiences, one problem kept rearing its head.  Designers keep asking: Can we just move this?  Can we just change that?  Much to the developer's bemusement…
As projects became more ambitious, editors were increasingly required where hand-editing XML or writing game levels purely in code just wouldn't cut it.  After doing this a few times you start to spot patterns between all game engines and editors, which leads you to the question: Could we make one editor for everything?
Twitter: @CadetEditor
Biography
Failing to avail himself of a proper job post uni, Rob Silverton set up Unwrong Ltd in 2004 with his brother Ed, on a mission to build cutting-edge user experiences for the web.  Eight years later, Unwrong are proud to have collaborated on award winning projects with great production companies in Brighton, London and beyond.
Rob is enthusiastic about building rich user experiences for the web and mobile. This enthusiasm began in uni with Flash 5 and AS1, though the advent of HTML5 provided a few more toys to play with.
Recent experiments include:
A proof of concept port of three.js to Dart: http://robsilv.github.com/three.dart/
Porting the famous AS Natzke Ribbons to Dart: http://robsilv.github.com/NatzkeRibbons.dart/
And of course, launching CadetEditor for Flash: http://www.cadeteditor.com
Twitter: @robsilv
ImpactJS
Following on from this, Edd Parris will be showing us ImpactJS, a JavaScript Game Engine developed by Dominic Szablewski.
Impact allows you to develop HTML5 games for desktop and mobile browsers with ease. It can also be used to make native iOS apps.
For a free ticket, please sign-up here: http://dotbrighton15aug2012.eventbrite.co.uk/